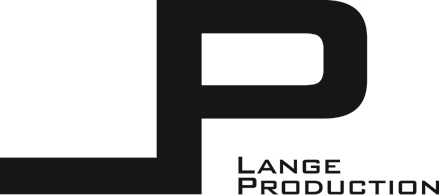 Lange Production
We believe that our strong heritage of classic and iconic pieces from the 1960s, together with the contemporary, innovative designs from the modern day; creates a collection that expresses a symbiose of aesthetics and functionality. We desire to be true to our story, and in order to achieve this, we create furniture of incomparable quality.
Lange Production is a contemporary Danish brand that focuses on classic and modern collections inspired by craftsmanship, details and functionality.
We have partnered with a select group of designers that share mutual values of creating a synthesis between minimalism yet authentic designs.
At Lange Production we manufacture furniture with the aspiration of fostering and respecting the 1960s heritage from our timeless design icons, together with incorporating new and modern pieces to create a unique collection of simple and functional designs, and bridging the past with the present.
Craftsmanship
It is important for us to always be proud of what we do, and therefore we focus on craftsmanship and incomparable quality.
We work closely with professional and local craftsmen solely in Denmark and Germany. These craftsmen are specialized in wood, steel and leather, and can ensure the highest possible quality and elegance. Where it has been possible we have used the original production facilities, methods and tools as from the 1960s, and where it has made sense to develop new technology we have implemented this to ensure a matching or even improved quality of that from the 60s.
Our belief is that by being loyal to the original materials and designs, we can create an authentic brand that defines the aspects of Scandinavian design of stylish, simple and honest furniture – which is functional, durable and completely refined.
Since day one, Lange Production has worked towards the three principles of Form, Function and Finish. Passion and loyalty have a major impact in every aspect of our business, and we strive to be genuine and passionate in everything we do.
CEO
Henrik Lange
A passion and genuine interest for design furniture has always been a large aspect of Henrik Langes life. The collection of design objects started at a very early age, and the passion is consistently what drives and reflects Lange Production.
Lange's passion for collecting design objects started at a very young age, when he at the age of 5, inherited just enough money to buy his first design piece. During the years, the collection and interest grew, and after some years in the corporate sector, he pursued his dream and founded Lange Production in 2006.
Lange had created a small obsession with Fabricius & Kastholm's designs, and especially the FK 87 Grasshopper Chair, with the auction bidding coming close to a quarter million danish kroner, he wondered if it was possible to revive some of these classic pieces.
After much convincing, Jørgen Kastholm handed over the rights to Lange Production, to reproduce the entire line of the FK duo. One of the main requirements was that the quality of the new products would meet the one of the original pieces.
The first piece from Fabricius & Kastholm was launched in 2006, and since then much more has followed. In 2008 Lange Production introduced Grete Jalk to the collection of designers, and since then we have also welcomed Horst Bruning and Christian Ketelsen to our family of classic and modern furniture.
An aspect that remains of high importance to Henrik Lange today, is to respect the originality and the heritage of the designs. After all, this was the reason the interest grew and the passion remains.